Mia San Mia – Workplace Culture Lessons from the Soccer Pitch
About the Program
FC Bayern Munchen has been one of the most consistently successful soccer teams on the planet over the past five decades. Since the formation in 1963 of the Bundesliga, the top tier league in Germany, the club has captured 29 league titles - more than all other teams combined. This success continues unabated with the team having captured five championship trophies in 2020 alone.
All those decades of success are rooted in the "Mia San Mia" culture that Bayern developed and continually reinforces with everyone affiliated with the club - from the executive leadership team, to the administrators and support staff, to the coaches and trainers, to the players, and finally to the Youth Academy that represents the next generation of players. Join me for an exploration of the 16 guiding principles that have made Bayern Munchen a consistently successful organization and how you can apply them to your organization to create a culture of excellence and consistent success.
By the end of the session, attendees will have learned 16 guiding principles to creating and sustaining a culture of success.
Presented by: Doug Rabold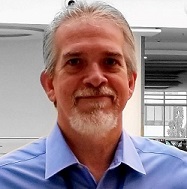 Doug Rabold is Founder and Principal Consultant of Bold Ray Consulting in San Antonio, Texas. As an IT Operations Leader he has had direct oversight of over a dozen different ITIL processes including Change Management, Problem Management, Configuration Management, Knowledge Management, IT Asset Management, IT Procurement, Telecom Expense Management, Quality Assurance and Business Relationship Management. Beyond Service Management, Doug is an acknowledged expert at customer experience and employee engagement and has led teams of up to 300 resources and managed contracts and asset values totaling over $50 million.
Doug successfully transitioned from a sales career to IT Operations in 2009. As a lifelong learner he attended the University of Illinois and holds certifications in ITIL Foundations, HDI Support Center Director, HDI Problem Management, HDI Technical Support Professional, HDI Support Center Manager, Knowledge Centered Support Principles and Lean Six Sigma Yellow Belt. He is also an HDI Certified Instructor.
Doug has over ten years of experience in public speaking, including the HDI Conference, the HDI Leadership Summit, the AOTMP Vendor Edge Conference, the itSMF FUSION Conference, the Cherwell Roadshow series, the SAMS USA Symposium, the ITAM Review US Conference, the IBSMA Symposium, the Service Management World Conference and the Support World Live Conference. In addition Doug has traveled extensively delivering Service Management and Customer Experience presentations to C-level executives across the U.S. and India. He is currently a contributing author to the Support World newsletter and is collaborating with other professional speakers to develop and promote a network of virtual speakers.
Doug is serving on the HDI National Board of Directors as National President. He served two terms on the Cherwell Customer Advisory Board helping guide development of the ITSM tool from a customer perspective. Doug was honored to have been part of the 2015 HDI Team Excellence Award winning team at Whataburger. This award recognizes technical support teams that have most enhanced the image of the profession by setting and achieving the highest standards of excellence in customer support. Doug was later named a 2018 finalist for the HDI Manager of the Year Award and was selected as the People's Choice Award winner. He was recently named a finalist for the 2021 HDI Best Service and Support Manager Award. These awards acknowledge and honor a service and support manager who has excelled at supporting any or all IT services within their organization.
Doug is a self-professed "process guy" while being a committed servant leader. He is most proud of his ability to grow and develop talent at the individual and the team level. If you have a few minutes, ask Doug about the one thing he is most proud of in his career...
Agenda
12:00 Noon to 12:30 PM – Networking and Introduction
12:30 PM to 1:45 PM – Program
1:45 PM to 2:00 PM – Survey, Prize Drawing
2:00 PM – Event Ends
Date/Time
March 19, 2021 | 12:00 - 2:00 PM EDT
This event is free for everyone, but our work is funded by our members. Not a member yet? Join here.