Celebrate & Inspire:
HDI Virtual Awards & Team Building Event!
Presented by HDI Capital Area Local Chapter
The Capital Area wants to celebrate and recognize all the incredible work you and your teams have done to help your company navigate this year's unprecedented challenges. We are pleased to invite you to join us at our Annual Awards and Team Building Event at NO COST. This event has become a tradition in the Washington, DC area where IT Service and Support managers bring their teams to celebrate their hard work and success throughout the year. You bring your team and we will supply an inspirational speaker. This year's virtual event will not disappoint!
The event will include an opportunity to network with area professionals, prize raffles, and Best Service and Support Analyst and Best Service and Support Technician candidate introductions. It will also include an engaging, high-energy keynote presentation, by Joan Bowling, an international, award-winning speaker and leader.
At the end of the event we will announce the winners of the HDI Capital Area Best Service and Support Analyst and Best Service and Support Technician awards. The winners will go on to the regional competition, with the Regional Winner being sponsored by Robert Half Technology to attend the HDI Annual conference in Las Vegas.
About the Keynote
Listen Up! Strategic Moves for Successful Communications
Want to know the secret for getting your ideas across in conversation? Wouldn't you like to know how to reduce stress, achieve more & enjoy your day a whole lot more by more effectively connecting with your clients and colleagues? The faster the pace in life, the more we need to develop strong listening skills for office place civility, customer service excellence and stronger relationships.
By the end of the session, attendees will have learned to:
• Identify what is getting in their way of effective listening
• Incorporate quick skills to improve their listening game
• More effectively manage a challenging conversation
Presented by: Joan Bowling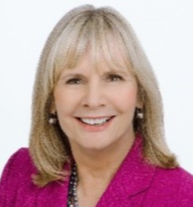 Outstanding, interactive, dynamic, and motivating are some of the descriptive words shared from testimonials captured after hearing an engaging presentation from Joan Bowling.
Joan is a professional speaker, communications trainer and presentation coach who combines her love of the written and spoken word in working with business professionals and teams to perfect their pitch. From the three-minute TEDx talks to keynote delivery, she combines her years in broadcast sales, live television hosting and national training work to elevate client conversations, enhance communications and make messages memorable. Click to hear a personal message from Joan.

We would like to thank our sponsors for helping us produce this event! Our 2020 sponsors include the following: Ontrack, DriveSavers, HumanTouch, Robert Half Technology and Aisera. If you are interested in becoming an HDI Capital Area sponsor, please contact vendors@hdicapitalarea.com.
Agenda
12:00 PM to 12:15 PM – Welcome and Introductions
12:15 PM to 12:25 PM – Networking Breakout Rooms
12:25 PM to 12:45 PM – Candidate Introductions
12:45 PM to 1:00 PM – Break
1:00 PM to 2:00 PM – Keynote – Joan Bowling
2:00 PM to 2:10 PM – Break
2:10 PM to 2:40 PM – Candidate Introductions
2:40 PM to 2:50 PM – Best Service and Support Analyst and Technician Winners Announced
2:50 PM to 3:00 PM – Closing Remarks and Prize Drawing*
*Must be present to win
Date/Time
December 4, 2020 | 12:00 - 3:00 PM EST
This event is free for everyone, but our work is funded by our members. Not a member yet? Join here.