Annual Conference and Expo on Leadership Excellence!
COME take advantage of a unique opportunity to learn from industry experts and network with a dynamic group of service and support and IT service management industry leaders at HDI Capital Area's one day Leadership Conference and Vendor Expo here in the D.C. Metro Area! We have an information-packed day lined up, featuring dynamic speakers and vendors to share information and tools to help you, your team, and your organization be successful. This is your time to LEARN.GROW.ACHIEVE!
Thanks to our vendor sponsors, we are able to offer this event FREE to members and $10 to non-members. This is up to a $100.00 value that attendees can add back to their training budget. In addition to a strong program, the event will include networking time with industry professionals, breakfast, lunch, refreshments, and GREAT PRIZES that include gift cards and more!
1st Keynote: 7 Behaviors of High-Tech Leaders
With the great resignation and emerging technologies, organizations need great, not just good leaders to lead change and retain great talent. While there are already lots of resources on leadership traits, actions, and characteristics available, most are directed at the generic leaders, and few are directed towards Hi-Tech leaders. This presentation is focused on 7 key behaviors Technology Leaders perform in the creation and leading of great technology teams. This is necessary because technologist's have their own general culture, ideals, and attitudes. In a very dynamic environment that is IT, leadership is a little different from those in sales, accounting, or other non-engineering disciplines. This presentation will equip new, emerging, and seasoned tech leaders with 7 behaviors to employ right away that will increase productivity and team morale, while also decreasing team member turnover.
Presented by: NJ Robinson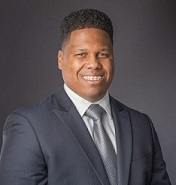 N.J. Robinson's passion is developing new and future Tech Leaders. He is a proud Air Force Veteran, IT Leader, and entrepreneur bringing over 20 years of IT leadership, operations, and customer support experience.
N.J. currently serves as the Deputy IT Director in the US Air Force and President of Hi-Tech Leadership LLC, where he speaks, develops, and coaches IT Leaders in the areas of leadership and communication as well as help small and mid-sized companies develop their technology strategy and integrate technology into their operations to obtain a competitive advantage.
He currently serves on HDI's Strategic Advisory Board and is a volunteer with StreetWise Partners in Washington DC. Mr. Robinson hold's an PMP, Security+, and ITIL certifications and is currently pursuing his M.B.A. at George Washington University.
2nd Keynote: Won't You Be My Leader?
Managers are often never properly trained for the responsibility of becoming a leader. True leadership is a never ending experience of personal and professional evolution and does not happen overnight. Even when the desire to lead and help others exists, it can take decades to develop methodology that works for you and those you lead. Employees are really counting on you to lead them not "Manage" them.
To set the stage, Tom will share some of his experiences and insight through real-world challenges and pitfalls stemming from the shortcomings of poor leadership in his own experience as a manager. Then as a group we will share ideas around: having tough conversations with struggling team members and learn how to keep it positive, helping create the professional "rock star" by harnessing their individuality, and helping employees advance by creating a unique career plan.
Finally, he will share some tools, tips, and techniques he uses on a daily basis. The focus will be around helping individuals grow their career no matter where they are now and how to keep them engaged in their work, their team, and their career.
Presented by: Thomas Wilk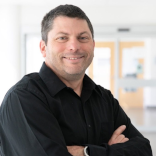 Tom Wilk is the principal consultant for Wilk Consulting Group and the IT Engineering Manager at 84 Lumber. Over the past 25 years he has evolved as a leader focusing on performance improvement and helping employees find their way along their career path. Tom has a bachelor's degree in Computer Science and earned his master's degree from Carnegie Mellon University in Public Management in 2020. He was named as one of HDI's Top 25 Thought Leaders of 2021 and 2022.
Tom holds several positions in HDI Local Chapters including VP of Sponsorship in the Steel City Chapter in Pittsburgh, Regional Vice President and host of the HDI Local Chapters LiveStream Show.
Discussion Panel: The Importance of Servant Leadership in the Modern Workplace
Humility, empathy, caring, and leading from behind; these are just a few principles of servant leadership. This phrase, that was coined in 1970, describes a leadership approach that has recently gained popularity in the workplace. Servant leaders are highly valuable to their organizations because they have great strategic vision, are good listeners, are self-aware, have the ability to persuade, and are committed to the growth and development of their people and the company.
In this session, four industry leaders will discuss the importance of servant leadership, how it has shaped their leadership journey, and how they've made it a part of their ethos.
Moderated by: Cecilia Baldwin

Panelists: Jimmy Vo, Stacey Morrison, Darryl Jacoby, Kara Freeman
Jimmy Vo

Service Desk Department Manager

MITRE Corporation

Stacey Morrison

Enterprise Applications Manager

Crowell and Moring, LLP

Darryl Jacoby

Group Supervisor Help Desk and Desktop Services

Johns Hopkins University Applied Physics Lab

Kara Freeman

Sr. Vice President and COO

American Council on Education
Date/Time
October 28, 2022 | 9:00 AM - 4:00 PM ET
Location
Kossiakoff Center
Johns Hopkins Applied Physics Lab
11100 Johns Hopkins Road
Laurel, MD 20723
Agenda
9:00 am—10:00 am: Registration, Networking, & Vendor Tables Open (Continental Breakfast provided)
10:00 am—10:15 am: Welcome & Announcements
10:15 am—11:15 am: 1st Keynote: 7 Behaviors of Hi-Tech Leaders, NJ Robinson
11:15 am—11:30 am: 1st Prize Drawing & Break
11:30 am—12:30 pm: 2nd Keynote: Won't You Be My Leader?, Thomas Wilk
12:30 pm—2:00 pm: 2nd Prize Drawing* (Lunch Provided), Networking and Vendor Tables Open
2:00 pm—3:00 pm: Discussion Panel: The Importance of Servant Leadership in the Modern Workplace, Cecilia Baldwin, Jimmy Vo, Stacey Morrison, Darryl Jacoby, Kara Freeman
3:00 pm—3:30 pm: Refreshment/Dessert Break and Vendor Tables Open
3:30 pm—4:00 pm Closing Remarks and Prize Drawing*
*Must be Present to Win
About the Vendor Expo
We would like to thank our Vendors for helping us produce this event! Our 2022 Sponsors/Exhibitors include the following: InvGate, HumanTouch, RobertHalf
This event is free for our members. Not a member yet? Join here.
Kossiakoff Center, 11100 Johns Hopkins Road, Laurel, MD 20723