HDI Capital Area presents a Virtual Leadership Conference & Vendor Expo!
Elevating the Customer Experience
Session 1: Building a Customer Experience Movement
Everyone is talking about Customer Experience (CX), but it can be awfully difficult to get started. Many attempt to turn CX into a short-term program or initiative. This way of thinking will generally lead to failure. CX is a moment…a long-term, gigantic, full-company culture change. When we approach CX with this mentality, the odds of success are exponentially higher. Customer Experience has the capacity to transform an organization from the inside out, and this session will help you to do it!
Learn how to connect the dots between the employee experience, the customer experience, and the operations of the business. It covers everything from change management, to CX best practices, to Voice of Customer, to developing a customer-centric culture. Come and join us if you are ready to be challenged and hungry to take your Customer Experience to the next level!"
By the end of the session, attendees will have learned how to:
Learn how to establish a lasting "CX Change Coalition" to drive meaningful results across the organization

Discover the true overlap between employee experience, customer experience, brand experience and more

Be encouraged with new ideas and stories on how to accelerate CX momentum even in complex environments
Presented by: Nate Brown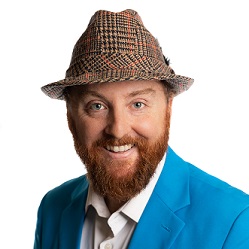 Nate Brown is a perpetual student of the world's greatest experiences and the people who create them. Having spent the first decade of this career managing a complex technical support environment for Occupational Health and eLearning software, Nate transitioned to Customer Experience 2015. He was dubbed the "CX Influencer of the Year" by CloudCherry in 2019, as well as being named a top CX thought leader by TruRating, Qminder, ProcedureFlow, LifeHelpNow, ICMI, and Exceeders. As a passion project, Nate recently created CX Accelerator, a first-class virtual community for Customer Experience professionals. Nate currently serves as the Chief Experience Officer for Officium Labs and can be found at a variety of conferences, speaking and training on the CX topics he loves.
Session 2: 5 Keys to Fostering a Game-Changing Employee Experience
The employee experience plays a significant factor in helping to create a culture that wows customers. To create raving fans, organizations need to first prioritize fostering a game-changing employee experience culture. With the right culture in place, organizations can achieve outstanding results. In this session, Chris will share 5 key elements needed to elevate the employee experience in your organization. With these elements in place and working well together, the employee experience can become one of the organization's or team's greatest competitive advantages.
By the end of the session, attendees will have learned how to:
Create an employee experience that prioritizes putting their people first by leveraging the 5 keys to success.

Distinguish a clear link between employee experience and the customer experience.

Elevate the performance and culture of their teams with multiple examples of game-changing employee experience tactics.
Presented by: Chris Hanna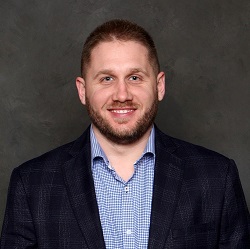 Chris Hanna has built and led teams that support the customer experience across a variety of different industries. He is passionate about developing high-potential talent and game-changing cultures through continuous improvement efforts focused on enhancing both the employee and customer experience. At Evolving Management, Chris provides solutions to help leaders and companies rethink and evolve their approach to managing. On his podcast – The Chris Hanna Show – Chris shares ways for leaders to improve their impact, productivity, and performance. In 2020, he joined HDI's Featured Contributor panel, sharing insights and lessons learned throughout his leadership career. Connect with Chris on Twitter, Instagram, LinkedIn, or at chris.hanna@evolvingmanagement.com.
About the Vendor Expo
We would like to thank our Vendors for helping us produce this event! Our 2020 Sponsors/Exhibitors include the following: Ontrack, DriveSavers, HumanTouch, Robert Half Technology and more are coming onboard each day. If you are interested in sponsoring, please contact vendors@hdicapitalarea.com.
Agenda
12:00 pm - 12:15 pm: Welcome & Announcements
12:15 pm - 1:00 pm: Nate Brown - Building a Customer Experience Movement
1:00 pm - 1:15 pm: 1st Prize Drawing & Break
1:15 pm - 2:15 pm: Vendor Showcase (Breakouts)
2:15 pm - 2:30 pm: 2nd Prize Drawing & Break
2:30 pm - 3:15 pm: Chris Hanna - 5 Keys to Fostering a Game-Changing Employee Experience
3:15 pm - 3:30 pm: Closing Remarks and Prize Drawing*
*Must be Present to Win
Date/Time
October 16, 2020 | 12:00 - 3:30 PM EDT
This event is free for everyone, but our work is funded by our members. Not a member yet? Join here.