AI in IT Service and Support: Measures of Success
To determine if AI is truly AI, we must start with another question - Without human intervention, will the technology reduce ticket volumes, resolve problems more quickly, decrease total cost of ownership (TCO), shift left, and improve the customer experience? If it checks all these boxes – and gets smarter over time – then it's true AI, powered by machine learning!
Understanding this gives us good insight into the most meaningful metrics for AI because we can measure reductions in ticket volume, resolution times, Total Cost of Ownership, shift left, and the customer experience. An effective AI tool will move the needle on all these metrics – without human intervention!
In this session, we'll learn how to:
define metrics for AI
measure the performance of AI using industry benchmarks
calculate the ROI of AI in service and support
Presented by: Jeff Rumburg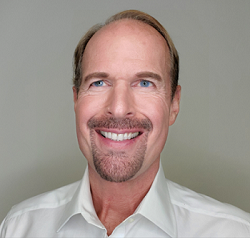 Jeff Rumburg is co-founder and Managing Partner of MetricNet, LLC. He was awarded the Ron Muns Lifetime Achievement Award by HDI for his contributions to the IT Service and Support industry and has been named a top Thought Leader by HDI on six occasions. He authored a best-selling book on Benchmarking and has published more than 100 white papers on IT Support Best Practices. He has also been retained as a service and support expert by more than half of the FORTUNE 1000, including such well-known companies as American Express, Intel, General Motors, IBM, and USAA. Equally broad is his industry experience, which includes benchmarking IT Service and Support in every major industry.
Prior to co-founding MetricNet, Mr. Rumburg was president and founder of The Verity Group, an international management consulting firm specializing in benchmarking and competitive analysis. As president of The Verity Group, Mr. Rumburg launched a syndicated benchmarking service that provided service desk benchmarks to more than 1,000 corporations worldwide.
Additionally, Mr. Rumburg has held executive positions at META Group, and Gartner. As vice president at Gartner, Mr. Rumburg led a project team that re-engineered Gartner's global benchmarking product suite. And as vice president at META Group, Mr. Rumburg's career was focused on service center Benchmarking and reengineering.
Mr. Rumburg's education includes an M.B.A. from the Harvard Business School, a M.S. magna cum laude in Operations Research from Stanford University, and a B.S. magna cum laude in Mechanical Engineering. He is the author of A Hands-On Guide to Competitive Benchmarking: The Path to Continuous Quality and Productivity Improvement and has taught graduate-level engineering and business course!
Agenda
12:00 Noon to 12:15 PM – Networking and Introduction
12:15 PM to 1:15 PM – Program
1:15 PM to 1:30 PM – Closing Remarks, Survey, Prize Drawing
1:30 PM – Event Ends
Date/Time
June 23, 2023 | 12:00 - 1:30 PM ET
We would like to thank our sponsors for helping us produce this event! Our 2023 sponsors include the following: HappySignals, Invgate, HumanTouch, and Robert Half. If you are interested in becoming an HDI Capital Area sponsor, please contact sponsorship@hdicapitalarea.com.
Learn. Grow. Achieve
Learn. Grow. Achieve encompasses what HDI's Capital Area Local Chapter stands for – Creating unique opportunities for members and sponsors to learn from experts in the industry and one another, which results in an improvement of skills to unlock the power to reach new professional heights.
The HDI Capital Area Local Chapter offers you the opportunity to network with a dynamic community of technical customer service and support and IT service management industry leaders in the Maryland, Northern Virginia and Washington, DC area.
We come together to educate, network, learn, and form lifelong relationships. We welcome you to visit our website at https://www.hdicapitalarea.com/ or if you have questions, contact president@hdicapitalarea.com
Interested in becoming an HDI member, Click here.
Click here to learn about the benefits of membership.
This event is free for everyone, but our work is funded by our members. Not a member yet? Join here.
23 Jun 2023
12:00pm - 1:30pm EDT