Celebrate & Inspire:
HDI Annual Awards & Team Building Luncheon!

Location
Martin's Crosswinds
7400 Greenway Center Drive
Greenbelt, MD 20770-3053
Phone: (301) 474-8500



About the Program
It's time to celebrate! The HDI Capital Area Chapter cordially invites you to our Annual Awards Luncheon, a prestigious event where IT Service and Support Managers recognize their outstanding team members for their exceptional achievements and contributions throughout the year. This event, which has become a tradition in the Washington, D.C. area, is an occasion that brings teams together to celebrate excellence and inspire future accomplishments. During the luncheon, we will enjoy an inspirational keynote presentation, a three-course meal, and award presentations to the Best Support Analyst and Best Support Technician nominees. It's a time for networking, sharing success stories, and fostering a sense of motivation and unity among attendees.
This event serves as a platform to honor support professionals who have made a significant impact in their respective roles, leaving a lasting legacy for others to aspire to. It will conclude with the announcement of the winners for Best Support Analyst and Support Technician awards. The winners will go on to the regional competition, with the Regional Winner being sponsored by Robert Half Technology to attend the HDI Annual conference in Denver, Colorado.
Registration Cost
Seating is limited, so be sure to register EARLY to reserve your seats! Registration is only $39.00 per person for members and $59 per person for non-members and includes hors d'oeuvres, cocktails, a three course buffet-style meal, coffee, hot tea, iced tea, and soda. Registration closes Thursday, November 30th at 5:00 PM.

Team Discounts
Register 5 team members and receive the 6th registration free by entering the promo code: sixthfree.


About the Keynote
The Alex Effect -- Can Water Flow Upstream?
The Impact ONE Person Can Have on an Entire Organization
Regardless of your position, you are influencing others every day. The question becomes, Are you influencing in a positive way, or…?
Who are you influencing? You actually influence everyone, your peers, your colleagues, your supervisors and managers. Your influence goes way beyond what you may know, or even who you know.
In this session Gregg will share how one person over 20 years ago is still impacting his life and the life of others within one international organization.
In this keynote you will learn secrets to becoming a stronger service provider, better leader, stronger team member, and how a few simple actions inspire others around the world.
About the Speaker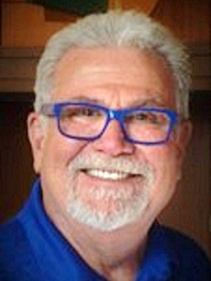 With over two decades of business experience, Gregg began his consulting and training business with a focus on teamwork, leadership and culture. Over the past 25 years, Gregg has helped a wide array of organizations, government agencies, and various industries build stronger leaders and teams. His latest On-Purpose Teams (OPT) system helps leaders recognize what it takes to build a high performing team and a powerful team culture, and team members what they can do to become a more powerful team player.
On the personal side, Gregg is a native of the DMV and currently lives in beautiful Annapolis MD with his BFF, his 7-year-old dog, Rider.
Agenda
10:30 AM to 11:00 AM – Registration, Networking, & Hors d'oeuvres
11:00 AM to 12:00 PM – Welcome Announcements, Lunch Served
12:00 PM to 12:45 PM – Candidate Introductions
12:45 PM to 1:00 PM – Break
1:00 PM to 2:00 PM – Keynote - Gregg Gregory
2:00 PM to 2:15 PM – Break, Dessert and Coffee Served
2:15 PM to 3:00 PM – Candidate Introductions
3:00 PM to 3:15 PM – Best Support Analyst & Best Desktop Technician Award Winners Announced
3:15 PM to 3:30 PM – Closing Remarks and Prize Drawing*
*Must be present to win*

Membership
Interested in becoming an HDI member, Click here.
Click to learn about "What's the ROI on an HDI membership?"
---
Vendor Sponsors
Bronze Sponsors: InvGate, HumanTouch, Robert Half Technology
Web Sponsor: ASPG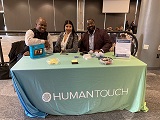 Sponsor HDI Capital Area
HDI Capital Area Local Chapter provides a unique opportunity for our sponsors. We hold several meetings per year both virtual and in-person in the DC Metro area. Our members and attendees are over 90% managers and above. This means the decision makers are in the room with you. Sponsoring our chapter will provide your company or organization exposure to federal, state, and local government agencies, healthcare, higher education, large IT systems integrators, commercial companies, schools, and small businesses.
You will have the opportunity to network and dine with the decision makers at every meeting. In addition, your company will reach our members and attendees through advertising on our newsletters and meeting announcements. The opportunities are endless. For more information, click here or email sponsorship@hdicapitalarea.com.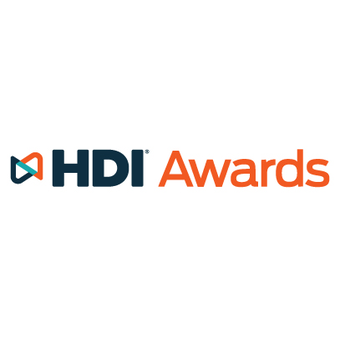 7400 Greenway Center Dr, Greenbelt, MD 20770, USA