Celebrate & Inspire:
HDI Annual Awards & Team Building Luncheon!

Location
Martin's Crosswinds
7400 Greenway Center Drive
Greenbelt, MD 20770-3053
Phone: (301) 474-8500


About the Program
Join us for our Annual Awards Luncheon, which has become a tradition in the Washington, D.C., area. IT Service and Support Managers bring their teams to celebrate their hard work and success throughout the year. You supply your team, and we will supply an inspirational speaker, great atmosphere and a three-course meal. Yes, we are back IN-PERSON!!! There will be time to network with area professionals and meet our Help Desk Analyst and Desktop Support of the Year nominees.
Our keynote speaker is Charles Gates, an award-winning speaker and leader. We will recognize our HDI Analyst of the Year and Desktop Support Technician Nominees and announce the winner of the Capital Area Analyst and Desktop Support Technician award. The winners will go on to the regional competition, with the Regional Winner being sponsored by Robert Half Technology to attend the HDI Annual conference in Las Vegas.
Registration Cost
Seating is limited, so be sure to register EARLY to reserve your seats! Registration is only $49.00 per person (over a $60.00 value) and includes a three course buffet-style meal, coffee, hot tea, iced tea, and soda. Registration closes Wednesday, November 30th at 5:00 PM.

Team Discounts
Register 5 team members and receive the 6th registration free by entering the promo code: sixthfree.


About the Keynote
BRING THE ZING! Keys to Excel in the New Normal
Now that life is returning to "normal," are you ready to up your game? How are you going to differentiate yourself from everyone else? Learn the skills that all support professionals must master in order to BRING THE ZING! In this interactive session, we will discuss:
Why professional development matters more now than ever

Why every obstacle is an opportunity

Why words matter

Why presence and patience are everything in our industry

The secret sauce
About the Speaker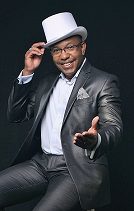 Charles S. Gates is a high-energy, no-nonsense speaker, presentation coach, emcee and author. He is a former Marine with 30 years as corporate trainer. He helps business leaders bottle their messages in 15 words or less and deliver with power and poise. His goal is to create better workplace presenters—one word at a time.
Charles is passionate about inspiring and equipping individuals to become the best presenters they can be. His interactive talks and workshops are designed to change your thought process through enjoyable, easy to implement strategies. His success is determined by your willingness to say, "I can do that."
He has spoken at Dollar Tree, Capital One, National Storytelling Network, American Association of Government Accountants and the American Society of Military Comptrollers, to name a few. He is a frequent guest on podcasts, television and radio shows. His first e-book: Bring the Zing—5 Keys for Powerful Presentations, Briefings and Meetings, is now available on Amazon Kindle https://a.co/fAmGZvI.
Charles has always been active in his community. Currently he serves as the Community Coordination Committee chair with YJCW NAACP, is an inaugural member of the Williamsburg, Virginia, Citizen Action Committee, the Hampton Roads FBI Roundtable and is a past District Director and Region Advisor with Toastmasters International.
He is married to the lovely Lei Lana. They have four children, Tania, Tiffany, Chris and Zeke, a German Shepard puppy.
Agenda
10:30 AM to 11:00 AM – Registration, Networking, & Hors d'oeuvres
11:00 AM to 12:00 PM – Welcome, Lunch Served
12:00 PM to 12:45 PM – Candidate Introductions
12:45 PM to 1:00 PM – Break
1:00 PM to 2:00 PM – Keynote - Charles Gates
2:00 PM to 2:15 PM – Break, Dessert and Coffee Served
2:15 PM to 3:00 PM – Candidate Introductions
3:00 PM to 3:15 PM – Analyst & Desktop Technician of the Year Winners Announced
3:15 PM to 3:30 PM – Closing Remarks and Prize Drawing*
*Must be present to win*

Membership
Interested in becoming an HDI member, Click here.
Click to learn about "What's the ROI on an HDI membership?"
---
Vendor Sponsors
Silver: Happy Signals
Bronze Sponsors: InvGate, HumanTouch, Robert Half Technology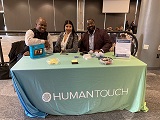 Sponsor HDI Capital Area
HDI Capital Area Local Chapter provides a unique opportunity for our sponsors. We hold several meetings per year both virtual and in-person in the DC Metro area. Our members and attendees are over 90% managers and above. This means the decision makers are in the room with you. Sponsoring our chapter will provide your company or organization exposure to federal, state, and local government agencies, healthcare, higher education, large IT systems integrators, commercial companies, schools, and small businesses.
You will have the opportunity to network and dine with the decision makers at every meeting. In addition, your company will reach our members and attendees through advertising on our newsletters and meeting announcements. The opportunities are endless. For more information, click here or email sponsorship@hdicapitalarea.com.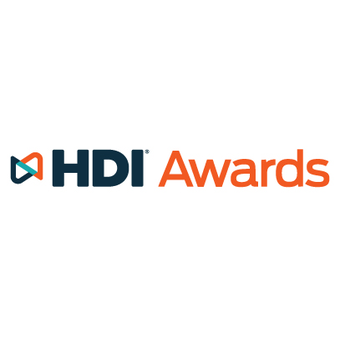 7400 Greenway Center Dr, Greenbelt, MD 20770, USA