Celebrate & Inspire: HDI Annual Awards & Team Building Luncheon!

Location
Martin's Crosswinds
7400 Greenway Center Drive
Greenbelt, MD 20770-3053
Phone: (301) 474-8500
Click here for driving directions
Parking: There is free parking at the Martin's Crosswinds

Metro and public transportation accessible

Click here to access WMATA Trip Planner
Register




About the Program
Join us for our Annual Awards Luncheon, which has become a tradition in the Washington, D.C., area. IT Service and Support Managers bring their teams to celebrate their hard work and success throughout the year. You supply your team and we will supply an inspirational speaker, great atmosphere and a three-course meal. There will be time to network with area professionals and meet our Help Desk Analyst and Desktop Support of the Year nominees.
Our keynote speaker is Theresa Proctor, who is an award-winning speaker and leader. We will recognize our HDI Analyst of the Year and Desktop Support Technician Nominees and announce the winner of the Capital Area Analyst and Desktop Support Technician award. The winners will go on to the regional competition, with the Regional Winner being sponsored by Robert Half Technology to attend the HDI Annual conference in Las Vegas.
Registration Cost
Seating is limited, so be sure to register EARLY to reserve your seats! Registration is only $49.00 per person (over a $60.00 value) and includes a three course buffet-style meal, coffee, hot tea, iced tea, and soda. Registration closes Tuesday, December 3rd at 3:00 PM.

Team Discounts
Register 5 team members and receive the 6th registration free by entering the promo code: sixthfree.

About the Keynote
Leadership is a mindset, it starts with you. Be present for a transformational and inspiring keynote as Theresa Proctor shares the steps to navigate through your toughest challenges:
• Master repeatable and viral success
• Learn how to confidently toot your horn
• Discover and share your voice
• Power tips to shine in the most uncomfortable environments

About the Speaker

Inspiring, Life changing, Knowledgeable and Wow are some of the descriptive words shared from testimonials captured after hearing an engaging message from Theresa Proctor.

With more than 20 years of corporate leadership, her unwavering commitment of adding value to others has served as the core to her company's perpetual success. In Corporate America, she received several awards and recognition for record breaking results, sustainability, problem solving and change through influence. She has taken the lead in enhancing corporate cultures and self-directed teams to work collaboratively resulting in an increase of operational efficiency and excellence. Theresa travels nationally training and inspiring team members to operate in their energy currency and competency. She has trained and consulted with private and public sector clients such as Department of Homeland Security, U.S. Government Accountability Office, Facebook and Johnson & Johnson.

Theresa shines in her various talents with diplomacy and is well respected in the community at large. She actively participates in civic engagement.

Theresa Proctor is the Founder and CEO of Forward Movement Enterprises, a professional development training company based in the Baltimore Washington region. They deliver professional development solutions with a focus of leadership, communication and customer experience through instructor-led and virtual training platforms. To date, her company has trained over 253,000 employees.
Click Here to register for this event!
Agenda
10:30 AM to 11:00 AM – Registration, Networking, & Hors d'oeuvres
11:00 AM to 12:00 PM – Welcome, Lunch Served
12:00 PM to 12:45 PM – Candidate Introductions
12:45 PM to 1:00 PM – Break
1:00 PM to 2:00 PM – Keynote - Theresa Proctor
2:00 PM to 2:15 PM – Break, Dessert and Coffee Served
2:15 PM to 3:00 PM – Candidate Introductions
3:00 PM to 3:15 PM – Analyst & Desktop Technician of the Year Winners Announced
3:15 PM to 3:30 PM – Closing Remarks and Prize Drawing*
*Must be present to win*





HDI proudly acknowledges Robert Half Technology as the premier sponsor of the HDI Awards program. Since 2004, Robert Half Technology has given award finalists the opportunity to be honored as leaders within the technical support industry, attend the industry's leading conference, learn and grow in their professions, and network with peers from around the globe. With over 120 locations worldwide, Robert Half Technology provides on-demand technical expertise through a full spectrum of IT staffing services – from project, contract-to-hire and full-time staffing, to managed IT services and IT solution consulting. To learn more about Robert Half Technology's staffing solutions or start your job search, visit

roberthalf.com/technology
---
Interested in becoming an HDI member, Click here.
Click to learn about "What's the ROI on an HDI membership?"
---
Vendor Sponsors*
Platinum Sponsor: MIL Corporation
Silver: Ontrack, Cherwell Software
Bronze Sponsors: HumanTouch, Robert Half Technology


Sponsor HDI Capital Area
HDI Capital Area Local Chapter provides a unique opportunity for our sponsors. We hold meetings monthly and rotate them between Southern Maryland, Northern Virginia and Washington DC. We are different in the fact that our members and attendees are over 90% managers and above. This means the decision makers are in the room with you. In addition, because we rotate our meetings, different business segments attend our meetings in the different locations. This allows our sponsors to strategically plan what meetings they need to attend in order to target their audience. Sponsoring our chapter will provide your company or organization exposure to federal agencies, state agencies, local government agencies, healthcare, higher education, large IT systems integrators, commercial companies, schools, and small businesses.
You will have the opportunity to network and dine with the decision makers at every meeting. In addition, your company will reach our members and attendees through advertising on our newsletters and meeting announcements. The opportunities are endless. We have over 32 federal agencies that attend our meetings. Your company will gain access to over 500 members, and over 950 participants and attendees. Our chapter is made up of 46% federal government and contractors and 50% commercial and IT system integration organizations, 2% healthcare, 1% higher education, and 1 % other company types. This is an opportunity you can't afford to miss. Our typical meetings usually have between 40 and 75 attendees, and our special events usually have between 75 and 180 attendees. For more information, visit http://hdicapitalarea.com/sponsorship/.
Registration for this event has passed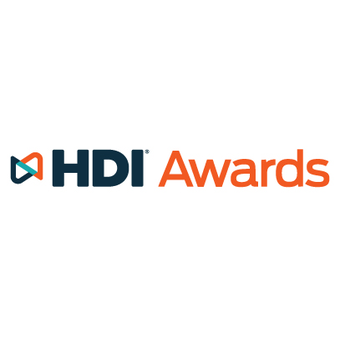 7400 Greenway Center Dr, Greenbelt, MD 20770, USA