ITSM FRAMEWORKS: Your Choices, Risks, and Benefits
About the Program
The overall purpose of ITSM is to help organizations deliver outcomes that are aligned with the needs of the business. Why, then, do service management implementations sometimes fail to deliver the hoped for benefits? This session will answer that very question.
Of course, there are many benefits to using an ITSM framework. Predefined best practices and efficient processes/procedures help provide structure, which reduces risk and increases efficiency. This structure also makes it easier to hire for the right skillsets, train internal staff, and handle organizational change. Join us for this free virtual event where you will learn:
What criteria to use to select the framework that will work best for their organizations

How to gain buy-in and communicate about opportunities that will add value to the business

How to prioritize the processes that can make lasting improvements

How to weigh the benefits against the cost of implementation
Attendees will leave this session with the knowledge and tools they need to realize or modify an ITSM implementation to achieve greater success.
Presented by: Ric Mims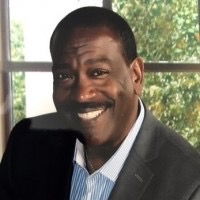 Ric Mims has more than 24 years of experience in service desk management, ITSM consulting, and operations. Ric has held various positions throughout his career, from enterprise help desk manager to VP of Operations for an outsourcer. He has also served in many capacities for HDI; he's a former HDI business associate, Strategic Advisory Board member, and speaker at numerous conferences, Forum meetings, and local chapter events. In his current role, Ric serves as CIO for CJM IT Consulting, a consultancy that builds and develops roadmaps, strategies, and technologies focused on the healthcare industry and other verticals.
Agenda
12:00 Noon to 12:30 PM – Networking and Introduction
12:30 PM to 1:45 PM – Program
1:45 PM to 2:00 PM – Survey, Prize Drawing
2:00 PM – Event Ends
Date/Time
June 19, 2020 | 12:00 - 2:00 PM EDT
This event is free for everyone, but our work is funded by our members. Not a member yet? Join here.
Registration for this event has passed